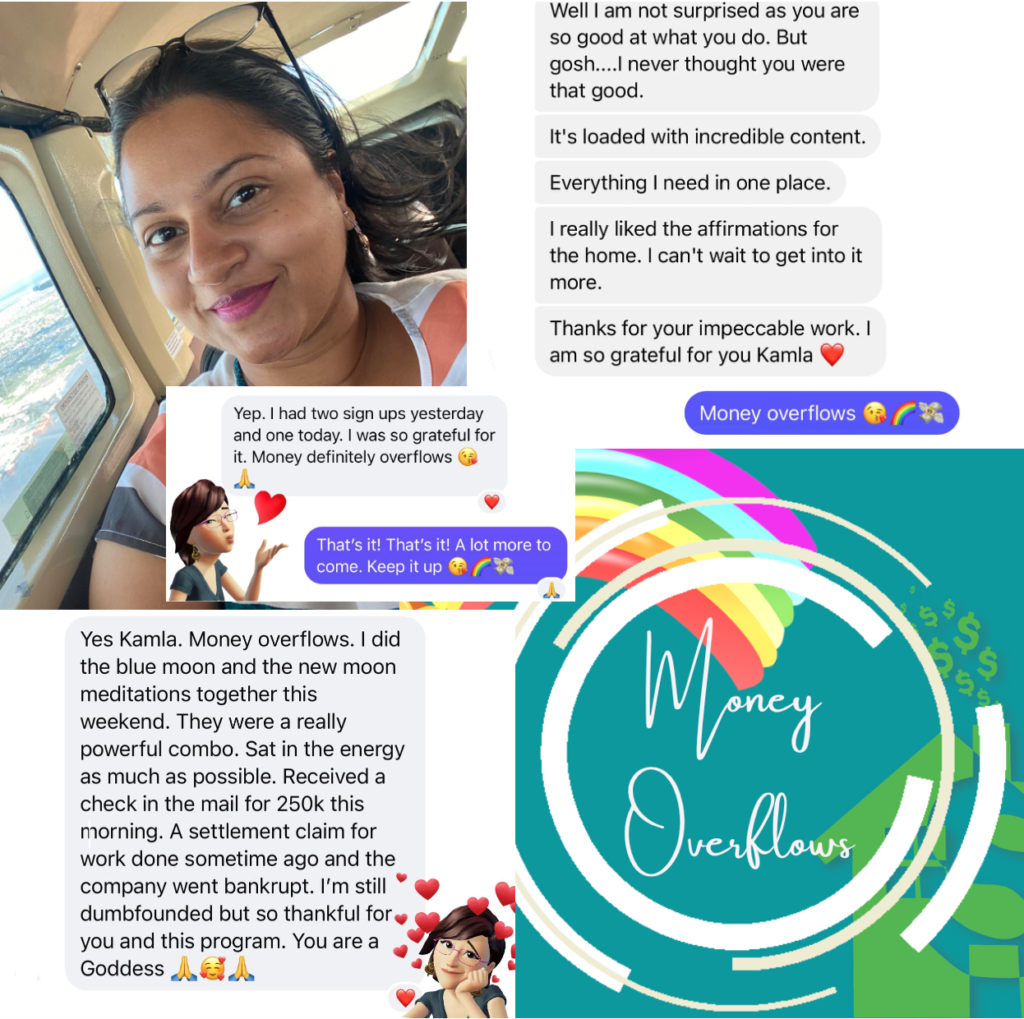 Whether we accept it or not, money leads all aspects of our lives.
It impacts:
In many ways, money is our strength.
But when we're living paycheck after paycheck, there isn't much available for emergencies or to live the life of our dreams, right?
Living doesn't have to be stressful
.
You are entitled to an overflow of money- without the fear, stress and anxiety of not having enough for your daily needs and gratification.
After five years of mastering a positive inflow of money, I am sharing my MESS alignment techniques with you.
Because money overflows and you are worthy of your overflow!
So whether you are a leader or an entrepreneur and you desire to increase your money flow without the anxiety and stress of feast and famine cycles, money overflows is for you!
Multiply your income
Multiply money-making opportunities
Multiply discounts
Multiply sales
 Multiply clients results
Multiply value for your money
AND
Quit multiplying bills, expenses and unnecessary withdrawals
IN
Money Overflows
So without the burnout, overwhelm and stress that comes with:
Let's get it right once and for all.
Because the truth is, no amount of reading the wisest books, pursuing the highest qualifications, having passive income or relying upon inheritance can unstuck you if your money MESS is corrupt!
And you know, it's not a mess MESS.
It's your mindset, energy, strategy and soulful outcomes!
You can have the highest paid job, benefit from promotion after promotion and have all of the money-making strategies in place but, still not have enough money at the ending of the month!
So get in on all of my money growth secrets and actionable steps in Money Overflows.
Together we'll step into your overflow and thrive with ease for the rest of your life.
RESULTS! RESULTS! RESULTS!